Aspiring academics face many difficulties in the early stages of their studies, but there is plenty that can be done to avoid these pitfalls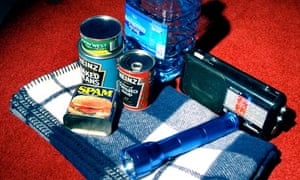 Enormous changes are about to engulf the British university system, including funding cuts and a tripling of tuition fees. But it's still an exciting place for young, aspiring academics and a potentially fascinating career path.
For most, getting a PhD is the first stage of an academic career and there are numerous avoidable pitfalls to ensure you get the best out of your training and research.
In the past, errant supervisors have been the bane of many an early academic career. It's less of a problem now, since many universities expect a higher level of support for their students. Supervisors are no longer "God" and able to make or break a research career, but it's still wise to find out as much as you can about them beforehand, according to Derek Pugh, emeritus professor at the Open University and author of How to get a PhD.
It's imperative researchers find a place that does research that really suits them, Pugh says. "After you've done your research and read published papers, you must go there. Make sure there's a research environment. Discussing research with people, you learn the tricks of the trade. Talk not only to supervisors but current students. Lots of troubles start when the chemistry is not right between student and supervisor. Once they are allocated it's a much bigger job to change than it should be. It's the academic equivalent of getting a divorce."
Dr Petra Boynton, social psychologist at University College London and author of The Research Companion, agrees. "A good supervisor will set you up for life. They will help you build contacts and your confidence."
So, it's crucial that you do your homework first. Boyton adds: "People are so keen on getting a place they don't consider who they will be working with. Ask other students and find out how supervisors operate – whether they are hands on or off."
In short, it's important to work out what you need and choose a supervisor accordingly. For instance, find out how often you will meet them – once a month? Once a term? If you don't get on with your supervisor, it can be tricky getting another but most universities set PhD students up with teams of supervisors for that reason.
"They are there to mentor and guide you but not to tell you what to do," Boyton warns. "You have to be an independent thinker but you do need to say if your needs are not being met."
Don't expect too much from them either. This is your research project and you will be expected to manage yourself.
In terms of training, most doctoral programmes will tell you what they have on offer but it's important to keep yourself up to date with the courses and sign up for them yourself. Not all PhD students will be destined for academic careers either, so you should be able to demonstrate wider skills of being able to process data, summarise evidence, teach and present.
Jan Walter Schroeder, 28, a second-year PhD student at Bournemouth University, believes that taking the initiative is a key trait. He is halfway through a PhD in biomedical engineering, looking at developing an electronic stimulation device for people who have lost sensation in their feet. Schroeder discovered a summer school study programme at the International Space University in Strasbourg that wasn't directly related to his research and proposed going to his supervisor.
"It's always good to have international experience and network with other researchers; I've just submitted an abstract for a conference on a topic we discussed there," Schroeder explains.
The nature of Schroeder's research means he has engineering and clinical supervisors. He says it's important for students to set boundaries as to the amount of work they can achieve. "If different people are pulling in different directions, you have to make sure the topic doesn't become too big," says Schroeder. "You are the person who knows best what you're capable of and how much the project can cover."
Express any doubts you have, Schroeder suggests. "My supervisors were always talking about how to test the device with a clinical trial but I had to explain that we really needed to focus on how to develop the device first. You have to be in control of the situation."
Getting the most out of a PhD isn't all about research, however. Being aware of social networking groups for PhD students will also help, both socially and professionally. Try to enjoy and get stuck into British life as much as possible, especially if you're a foreign student, Schroeder advises. "Live life rather than just dedicating yourself to your PhD."
In relation to PhD theses, "writing up" is a misleading term, and leaving the writing to the last minute could spell disaster, Pugh warns. "You have to write all the way through."
Schroeder suggests getting as much teaching experience as possible, whether it's related to your subject or not. But Boynton warns that it can be a tricky balancing act to fund your PhD through a teaching assistantship, where you are often dumped with everyone else's marking. "Go for a funded post if you can or have money saved, because it's difficult to do both," she says.
What if you heed the advice and move on into an illustrious academic career? There is a wealth of information for postdoctoral researchers on the Vitae website, says Dr Janet Metcalfe, chair and head of the organisation. "We've spent the last year compiling the advice of the most successful researchers into a complete career guidance pack."